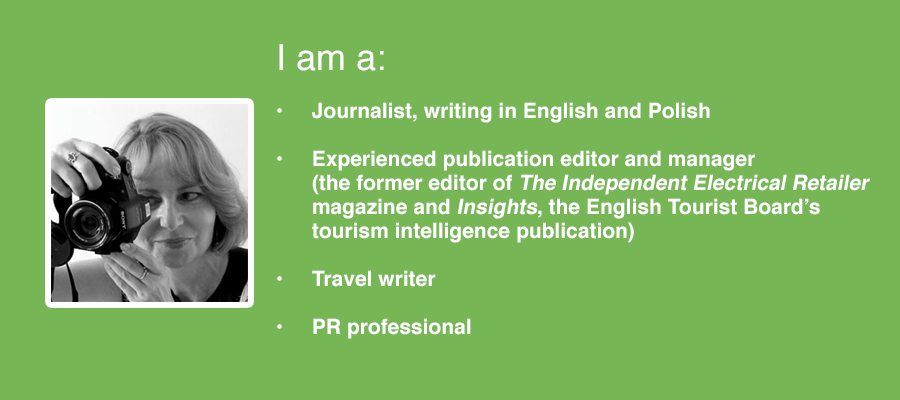 The Lesser Travelled Road
The name of my website reflects my professional journey, which began some 25 years ago when I entered Thames Tower in Hammersmith for the first time. It was the former HQ of two national tourist boards: the English Tourist Board and the British Tourist Authority. With a freshly printed diploma from the Chartered Institute of Marketing, I was employed to promote Insights, a newly launched ETB tourism intelligence publication. Not long afterwards, I moved over to the editorial side of the title, becoming its editor the following summer. Over the next fourteen years, I travelled far, learning about the tourism industry, all its sectors and aspects, as well as acquiring new responsibilities and developing the most inspiring contacts.
In 2005, I became the editor of IER magazine (The Independent Electrical Retailer), raising the eyebrows of some of my former colleagues. The consumer technology industry could not be further removed from my previous professional field. Nevertheless, I used the same skill set: writing, editing, interviewing and copywriting marketing and PR material. Subject-wise, the learning curve was steep, particularly as my first assignment was to report on the latest television and AV technology of a leading consumer electronics brand. Soon, I was sucked into the industry and its relentless pace of technological innovation, which constantly expands the realms of what's possible.
I travelled across the UK and between countries and continents, learning about the rapidly changing global marketplace, while reporting and commenting in IER on everything (technology, legislation, environment, design and much more) that was relevant to our core readership – the independent electrical retailers. I spoke to and interviewed the makers and shakers of the industry, who stood at the helm of the leading consumer technology brands. I also met and interviewed the UK's independent electrical retailers, who educated me about the situation at the coalface of the industry, and whose professionalism and business skills I greatly admired.
My next professional stop seemed like a change of transport. These can often help you appreciate the same view from a different perspective. I began using my understanding of how the press works to help my clients and employers to engage with the media. In January 2014, I switched to public relations, first learning the ropes of my new profession in a PR agency. I then applied these skills first to the financial sector and currently to the campaigning and educational activities of the British Safety Council.